General Assistance Program (GAP)
The GAP Federal Grant Award was created to assist federally recognized tribes to plan, develop, and establish the capacity to implement programs administered by the United States Environmental Protection Agency (USEPA). Funding is provided for GAP Programs for the purpose of planning, developing, and establishing Tribal Environmental Protection Programs consistent with programs and authorities administered by the USEPA. GAP provides this capacity assistance to the Environmental Lands Department. GAP resources support developing and maintaining core environmental program capacities. The program is funded by continuously applying for a reoccurring 2-year grant from the USEPA.
GAP activities are related to establish education, outreach, public participation, compliance assistance, and coordination of programs for tribal environmental staff to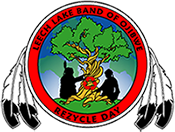 work effectively.
The Program has worked with the Leech Lake Solid Waste Department to create the Rezycle concept which promotes recycling efforts, traditional values, and opportunities in the community through education and outreach. This included developing, planning and coordinating the annual Leech Lake Rezycle Day Event.
The Program also assists in developing, planning, and coordinating the annual Leech Lake Earth Day Event. The program coordinator and Technician are members of the Leech Lake Green Team, a "green" oversight committee for the Tribal Council.
GAP coordinates with the rest of the Environmental Lands Department staff to administer The Summer Youth Experience Program (established in 2009). This program works directly with Leech Lake enrolled youth ages 13-15, as they work alongside the department staff in a professional capacity, throughout the summer months. They experience real time Environmental Lands Department program administration, job duties, and tribal processes, as well as, government to government relations.
Projects of GAP include the following:
Biodiesel Conversion from Waste Vegetable Oil Pilot Project
Leech Lake Recycling Initiative,
Leech Lake Tribal Food Guide
Semi-annual Fish Tissue Sampling for Mercury
Demonstration of Renewal Energy on Government Infrastructure
Demonstration of Rain Water Capture on Government Infrastructure
Plants to establish a Leech Lake Tribal Composting Operation (TCO), and develop a Climate Change Adaptation and planning guide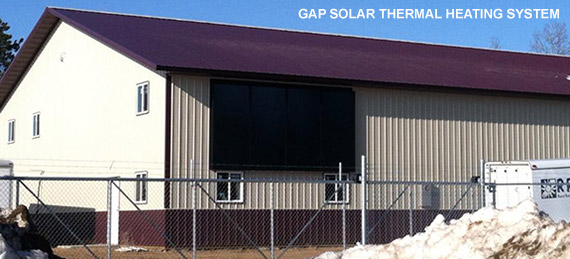 Contact
| Name | Title | Phone |
| --- | --- | --- |
| Brown, Levi | Environmental Lands Director | (218) 335-7417 |